About LED Autolamps
LED Technologies Pty Ltd, ISO 9001:2008 certified
We believe in combining functional innovation, long lasting quality and value for money in everything we produce, to benefit all who are in contact with our company or products. We believe that local ideas should be encouraged and protected in order to drive a competitive local market that is rich and dynamic to consistently provide the consumer with superior choices and strengthen the reputation of Australian design on a global scale. LED Autolamps is an Australian company with global vision that pushes the boundaries of LED technologies to successfully compete with industry giants from around the world. We design, manufacture and guarantee high quality LED auto lamps at a competitive price for all sectors of the automotive lighting industry.
We are directly involved with our LED products at every stage of their development to ensure there is no compromise on quality or service alongside the ability to adapt our designs to suit specific client needs. We actively defend our products and designs against low quality imitations to safeguard our integrity and that of the Australian automotive industry and proudly distribute our Australian designed products throughout Europe.
The quality and innovative features of our LED products are tested and trusted by Australian manufacturing companies that incorporate our LED brand into their product designs. Our clients put our auto lights through some of the toughest conditions before they are used to ensure that their own customers are receiving the best product on the market that will not fail.
LED Autolamps offer guarantees on their products in excess of the market and are the only company in Australia to offer LED auto lamp products with a lifetime guarantee. To date LED Autolamps have registered over 25 designs that have been successfully used in the market place.
Tony Ottobre
Managing Director
LED Technologies Pty Ltd
Corporate Office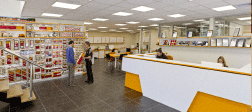 Our contemporary Head Office is located in Bundoora, Victoria where our customers enjoy a professional and welcoming environment as their needs are met by our friendly staff. Our purpose built, modern office makes a statement to all visitors about how we approach both our customers and our customer service.
Warehousing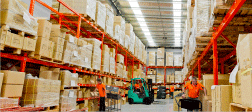 Our 1473sq metre warehouse facility is constantly in motion regularly welcoming new products and designs. As part of our ISO9001 accreditation our trained staff are guided by procedures that ensure a smooth and efficient path from customer order through to delivery. With thousands of parts passing through despatch every day, the high level of accuracy in this department is an integral part of our excellence in customer service.
Branding and Merchandising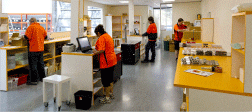 The LED Autolamps brand is one we are proud of and is designed to stand out in a crowded and sometimes confusing marketplace. We are confident it builds the reputation of our reseller, repairer and manufacturing customers. To complement the brand, our Merchandise stands are visually appealing and are configured to engage your customers at the point of sale.
R&D and Manufacturing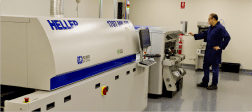 Our investment in R&D and manufacturing is testament to our promise of quality. It ensures we have full control over the manufacturing process so we are consistently providing innovative and affordable high quality LED lighting products with warranties that lead the market for customer satisfaction.